Hats are a staple in the fiber world, but they can also be quite tricky to size!
Save this guide for later, and be sure to share it with your yarn-loving friends, too.
It's important to note that:
Sizes by age may differ, always measure the head first for the best fit!
To measure around, use a fabric tape measure and measure around from the center of the forehead.
To measure how tall, use a fabric tape measure and measure from the crown to the center ear.
This size guide can not account for all hat styles.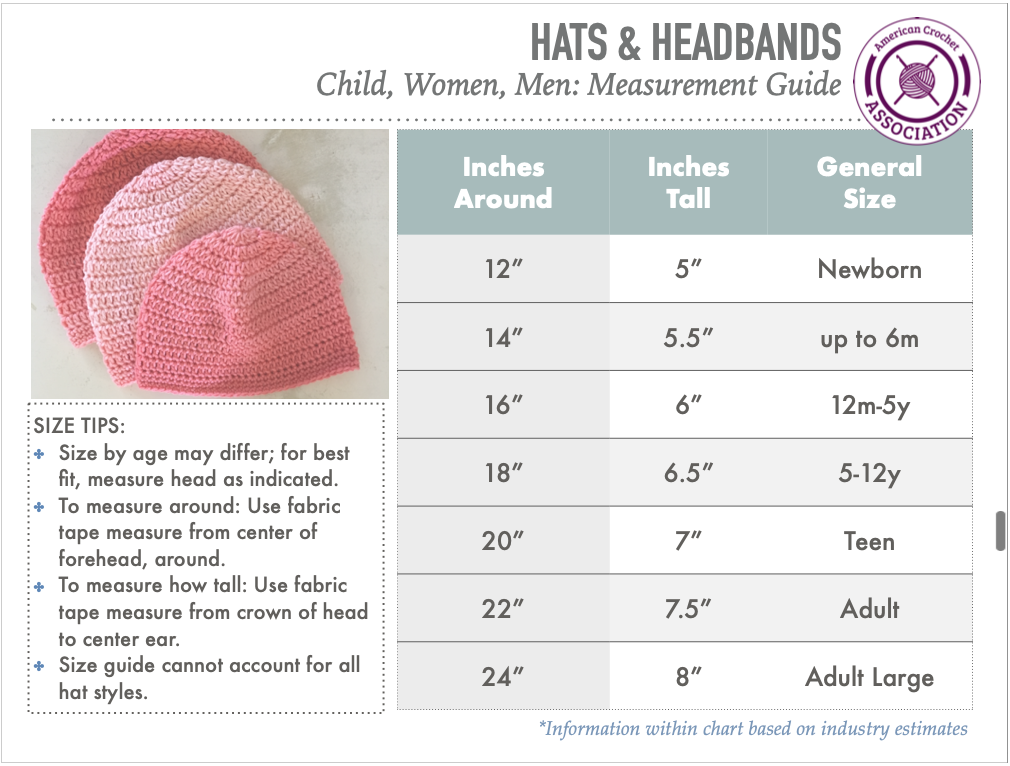 Do you think this is a helpful guide?
Let me know in the comments!
Click here to learn more about sizing essentials for any crochet project today!

Peace, Love & Crochet
Salena