Blankets are a staple in the fiber world, but they can also be a bit tricky to size!
If you're wondering what size blanket to crochet, because you're looking for it to have a specific purpose, this chart was made to help you decide!
Save this guide for later, and be sure to share it with your crochet-loving friends, too.
It's important to note that:
Sizes by pattern repeats may differ, always make a swatch first to measure!
Consider borders in overall pattern size; will border be included in size, or not?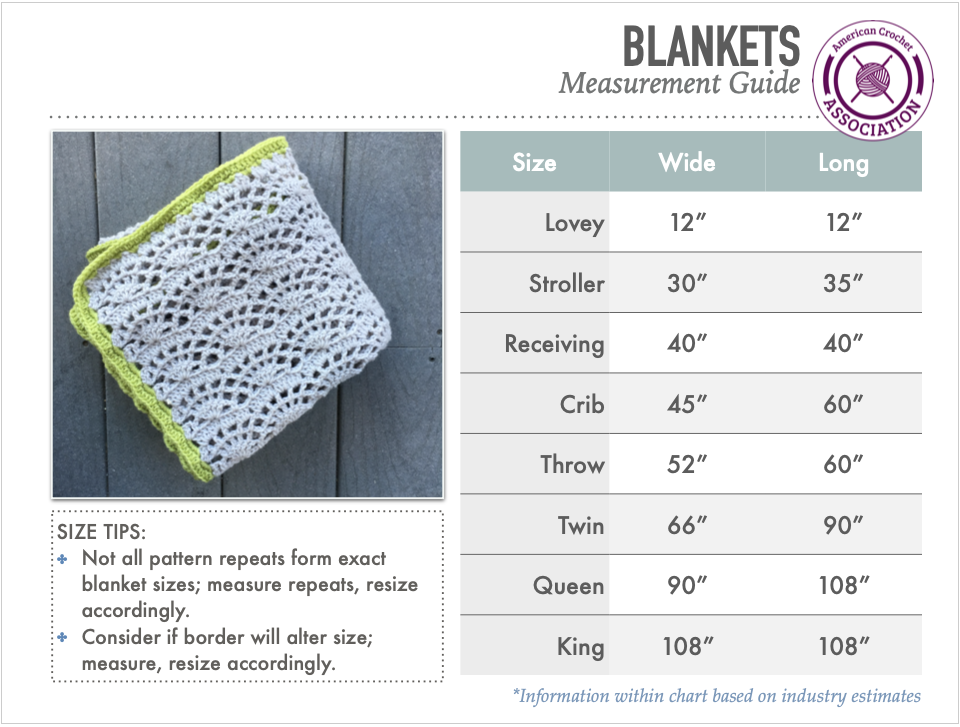 Want to learn more about sizing essentials for any crochet project?
Click here to learn more about this subject!
If you thought this cheat sheet was helpful, please let us know in the comments!

Peace, Love & Crochet
Salena