Hooks, check.
Yarn, check.
What else could you be missing?
While there are lots of tools available for crochet, here are three that we think everyone should use:

1) Stitch Markers
Stitch markers come in a variety of designs, and can help you with many aspects of your project. From clasp and locking styles to spirals (and even bobbie pins) stitch markers are essential to:
mark a stitch: Like the beginning or ending of a row / round.
use as a placeholder: Like a WIP.
count rows and rounds of work: Especially if you'll have dozens of rows, or a complex stitch pattern!
2) Yarn Winder
Yarn winders are necessary to help transform yarn into workable units. Most skeins, balls & cakes of yarn are ready to use, but some will need extra help before they are workable:
Hank of yarn: Must be a cake or ball before you use!
Partial skeins: Yarn can get messy!
Bulk units: For smaller projects or for ease of transportation.
3) WIP Notecard
Whether you only have one crochet project on hand, or over 100, a WIP notecard is a great tool to use with every single project. Be sure to keep a notecard with every WIP, then compile all WIP notecards as you finish your projects for future reference!
Keep with your WIP
Assure each line is accurate, up-to-date
Take good notes for future reference!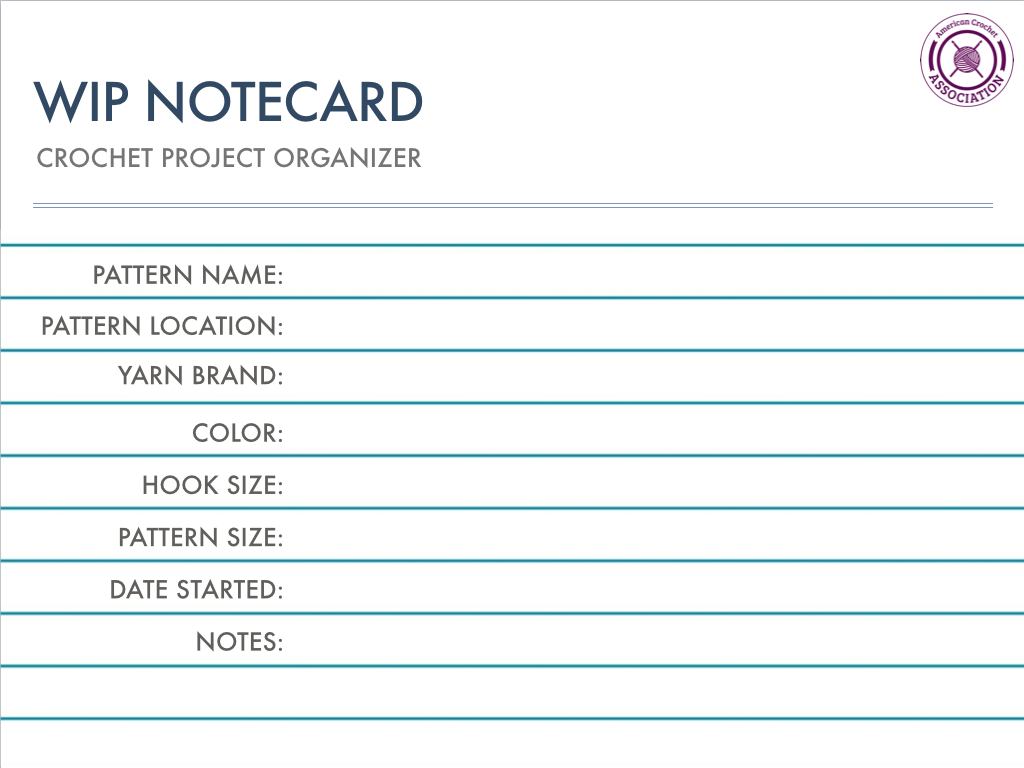 Which crochet tool is your favorite? Let me know in the comments!
Click here if you want to learn more about this subject!
Peace + Love + Crochet
Salena