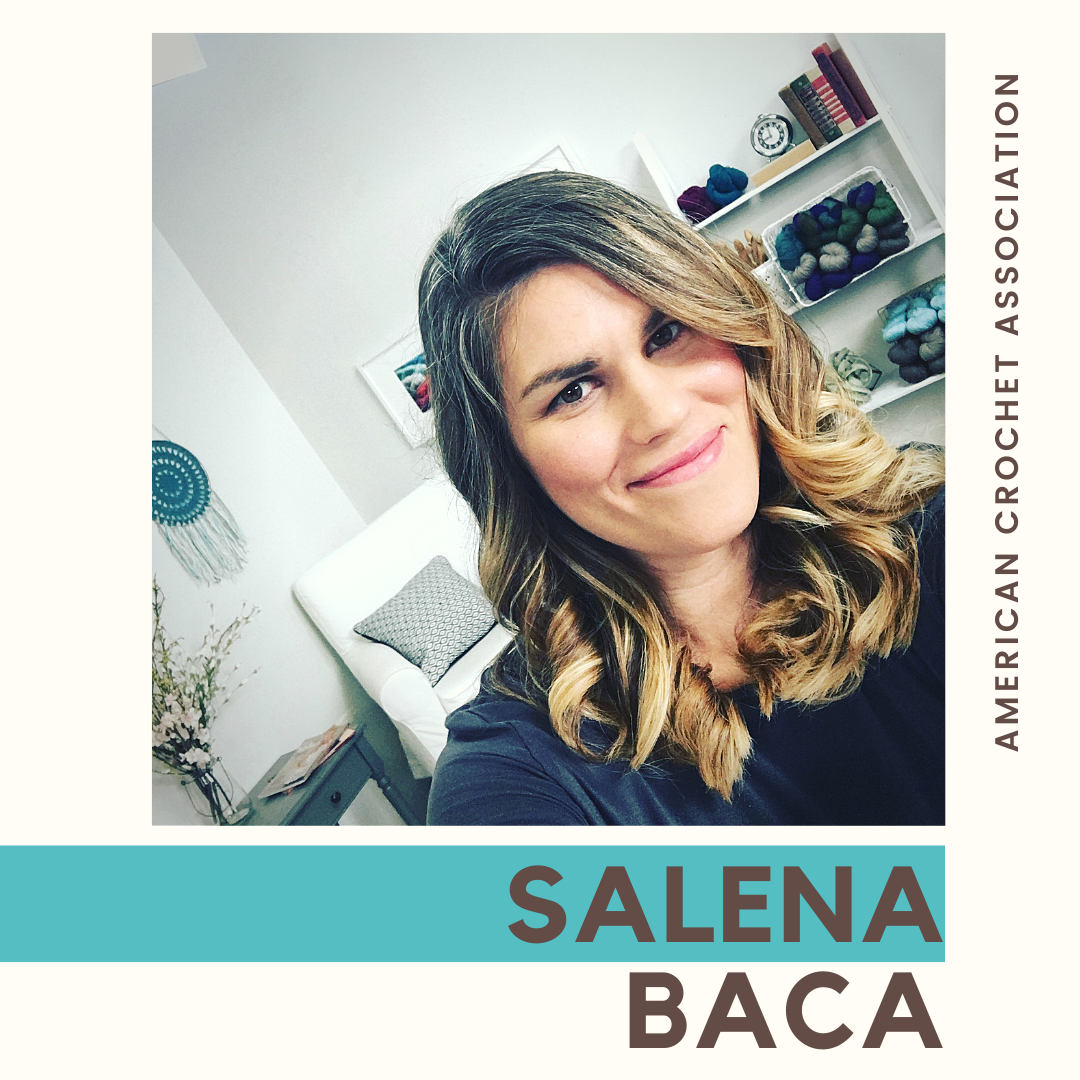 About Me: 
I learned to crochet at the age of 5 and I haven't put my hook down since! I live in Oregon with my husband, son, 2 cats and 1 dog. 
2009-present: Salena Baca Crochet

2012-2016: Design Wars, Founder

2014-2017: Happily Hooked Magazine, Content Coordinator, Director of Relations

2014-2016: The Pattern Pack, Founder & Editor

2015-present: American Crochet Association, Founder & Lead Educator

2018-present: Yarnpreneur Academy, CEO / Lead Yarn Lover
3 Facts About Me:
I've lived in Japan and England.

Food is very important to me (I love to eat).

I always try to make people laugh.
Skill Set: 
Exceptional Crochet Instructor.

Accomplished Author.

Aspiring Comedian & Karaoke Singer.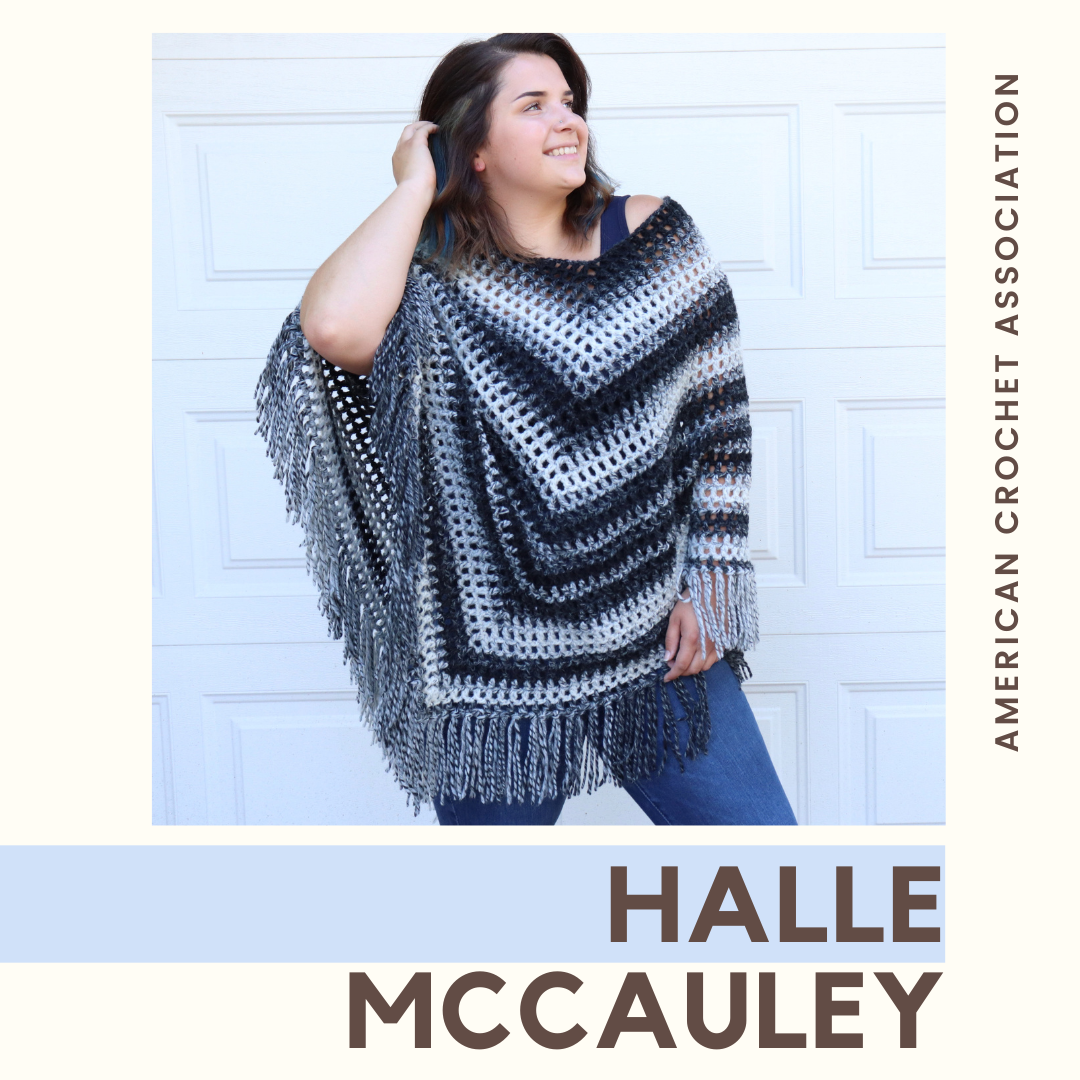 About Me:
I currently live in Oregon with my husband and son, but have lived and travelled all over the world. Salena taught me to crochet when I was 5 years old (thanks parental figure!), and it has become a skill I love and plan to pass down to my kids too.
3 Facts About Me:
I love to cook and baking bread is my hobby!

I also work at a hula hoop factory

I have played piano since I was 5 years old
Skill Set:
Exceptional producer of hula hoops

Mega customer serice rockstar

Can do basic math quickly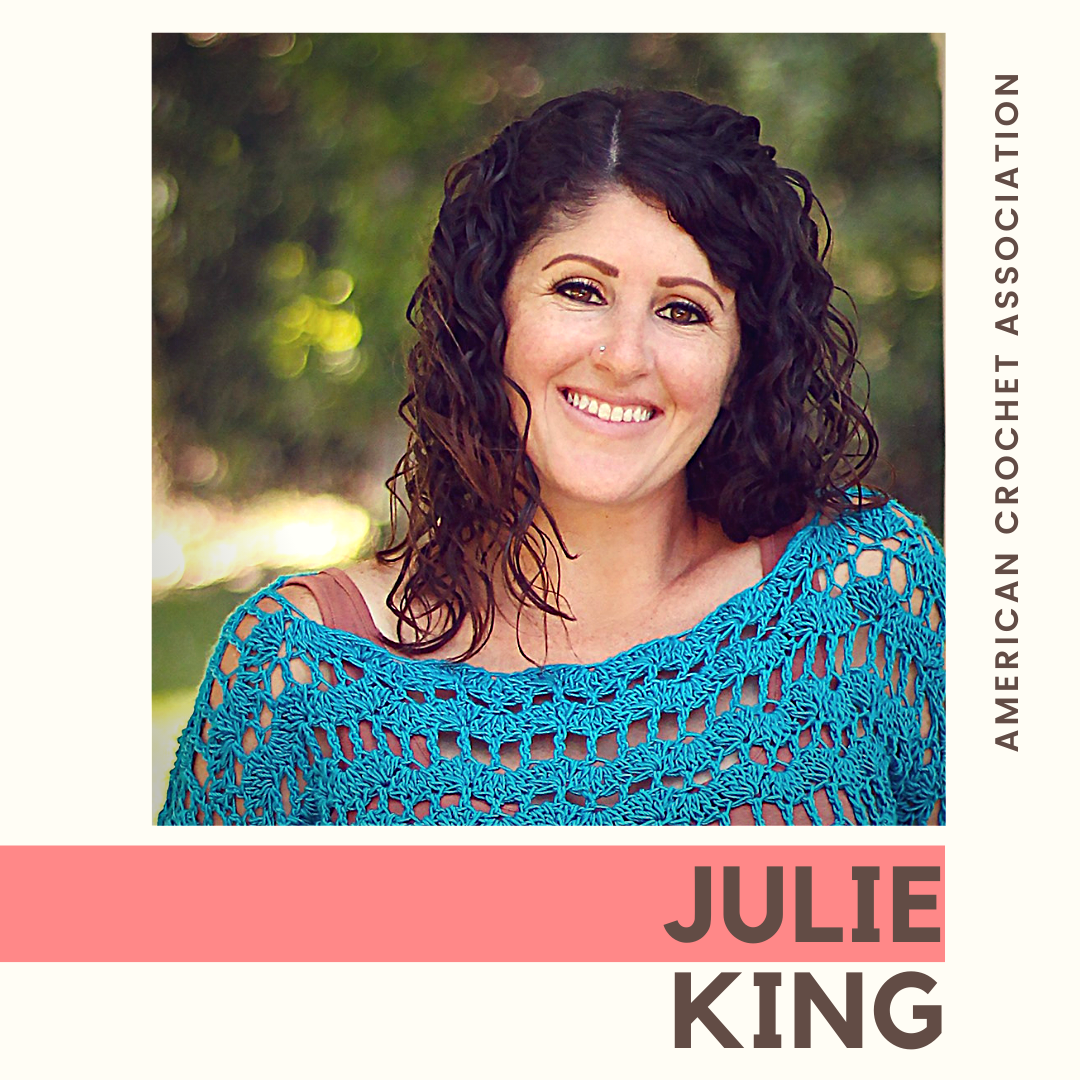 About me: 
I'm a crochet obsessed author, blogger, yarn hoarder, and beach bum from southern California. I'm newly fascinated with dyeing yarn, and I have been spending a lot of time working on new crochet patterns that I share on my blog: Gleeful Things. When I'm not playing with yarn, I can usually be found outdoors hiking, biking or relaxing on the beach.
3 Facts About Me:
Sewing was my original craft of choice, before I learned to crochet.

Cheese is my favorite food.

I secretly want to be a farmer because I love caring for plants and animals.
Skill Set:
Colorful crochet designer.

Compelling crochet video creator.

Better than average hula hooper.